About Us
TalktoAngel is an online mental health and holistic well being platform. We're based in New Delhi, striving to improve the quality of lives globally. We help individuals and families overcome difficulties in their emotional, behavioral, economic, social, physical and spiritual wellbeing.

Our network includes hundreds of reliable, caring and certified psychologists, counsellors, psychiatrists and psychotherapists. Our therapists listen to your problems, give you the space you need and help you to live better. Our therapists ensure positive outcomes in as few counselling sessions as possible. We assess your challenges in a planned and scientific manner by understanding your behavior, personality, thoughts etc.

We don't just focus on outward symptoms –We address the underlying problems/issues to help you gain perspective, develop new skills and lead a happier life.

We understand from recent researches that online counselling is very useful, private, cost effective, safe and comfortable to discuss psychological issues and challenges any time as per your convenience. This is why we give you the option to choose the mode of therapy that works best for you – phone, video or messaging. Our Platform is driven by therapist, who provides you with more feasible treatments.

Let's resolve issues and challenges with a New HOPE for Happy Better Life….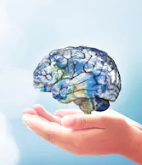 OUR MISSION
Mission of TALKTOANGEL is to continuously improve healthcare for the public, in collaboration with all the stakeholders and promoters. To bestow excellent mental health treatment and hence inspiring the individuals to excel, we provide them with a safe, reliable, and cost effective healthcare environment.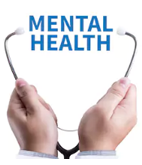 OUR VISION
Vision of TALKTOANGEL is to emerge as a Leading Online Mental Health & Holistic Healing platform, aiming to become a Neuro-Educational Service Provider nationally and as well as internationally with online assessments, therapies, and rehabilitations.
Why TTA
Quality
Our processes and standard protocols are aimed to provide quality services to the clients.
Competence
Highly qualified and certified therapists supervised by professionally experienced management team.
Compassion
Our therapists are easily available (24x7), emphatic and adaptive to the approach best suiting a client's specific needs.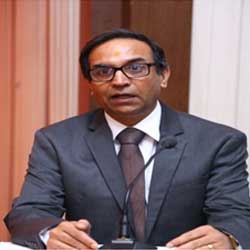 Dr (Prof). R K SURI
Founder & CEO
Dr. R. K. Suri is a Clinical Psychologist, a Strategic Health Management Consultant and an eminent educationist.  He has 34 years experience in health, education, environment & energy sector. He is a team performer with a passion to excel and serve the aging community, women empowerment and good governance. .He has been founding Director of Rajeev Gandhi Institute of Petroleum Technology, Rae Bareli, and instrumental in setting up of IIITs, IIMs, and IITs, in the country besides setting up of Medical Colleges & Hospitals in India and abroad. He is on board as a governor of hospitals and health companies, to provide strategic directions. He provides coaching, mentoring, and counselling as per the requirement. Dr. Suri is committed to quality mental health care, promoting health & educational advocacy, and certification, accreditation of psychologists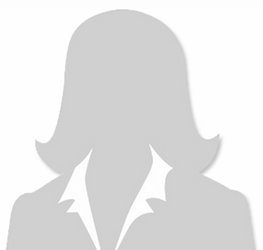 Mrs. Jyoti Verma
Co-founder & CTO
Jyoti leads the technology team at TALKTOANGEL and is helping us build an ascendable platform for the future.  She has over twenty years of experience in field of Information technology working with reputed educational institutions, multinational corporations as well as non-profit organizations. She has designed, developed and maintained software and applications and has expertise in building dependable products with scalable architectures in multiple domains. Jyoti has Bachelor's Degree in computer science from Delhi University and Master's Degree in computer applications.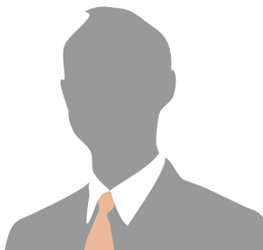 Mr. Arpit Suri
Co-founder & Promoter
The young promoter of the group is a dynamic team builder and tech savvy. He is a qualified Chartered Accountant and graduate in commerce from University of Delhi, prior to starting this venture he was associated with Deloitte India for 3 years handling various international clients. He specializes in international taxation and funding. He is passionate and committed to build meaningful relationships. Arpit leads the financial related matter of TALKTOANGEL and is instrumental in bringing TALKTOANGEL on world map. He is also involved in expansion projects of TALKTOANGEL.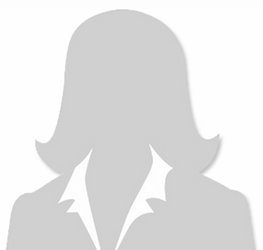 Dr Poonam Suri is an experienced promoter of the group. She is an educationist with specialization in nanotechnology and bioinformatics. She is a physicist with a thorough understanding of technology, student learning, career advisory, life coaching and mentoring.
Presently, she is an associate professor at University of Delhi. She is very passionate in providing quality mental health care for seniors and chronically ill individuals.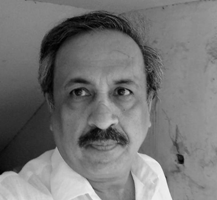 Dr Sanjay Malik
Advisory Board Member
Dr. Sanjay Malik completed his MBBS from MAMC, Delhi and went on to complete his MD in Radio-Diagnosis from Delhi. With an experience of over 25 years and more than two hundred thousand ultrasounds, currently he is the medical director and head of the state-of-the-art Malik Diagnostics. Dr Malik is passionate about providing cutting edge technology to his patients and to bring advanced radiological care to the reach of common man.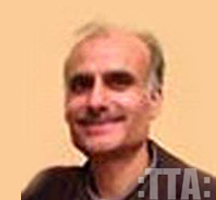 Dr. Chandan Kotwal
Advisory Board Member
An MBBS, with Diploma in Mental Health from Queens University, Belfast. Dr Kotwal is a specialist Psychiatrist registered with the General Medical Council. His specialty is in Elderly Psychiatry with a special interest in Dementia care and Liaison Psychiatry. Currently, he is providing psychiatry consultations to residential homes and general hospitals.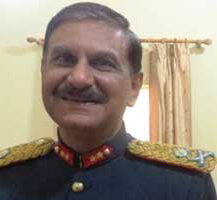 Major General Sunil Chandra
Advisory Board Member
Major General (Prof) Sunil Chandra is an awarded, seasoned psychologist, educationist and administrator with 36 years of Military Service having served in Operational Areas and important Army and Tri-Services Training Establishments. He is a Military Psychologist, and is the former Additional Director General of Military Training (Army Education). He has also served on the Board of many prestigious universities, colleges and military educational institutions. Presently, in his capacity as the Managing Director of Army Welfare Education Society, he is overseeing all aspects of education of 137 CBSE affiliated Schools and professional education of Eleven Professional colleges.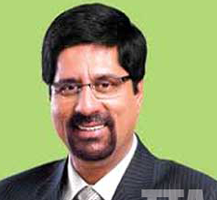 Mr. Kris Srikkanth
Advisory Board Member
Former India cricket captain Kris Srikkanth, a splendid batsman with the power to alter the game with his stokes in a few overs, he launched careerstrokes.com – an innovative e-learning platform for Success in Life, which has been well accepted by users and the user strength is growing strongly day by day. Having been a qualified engineer, apart from an innovative cricketer and coach, provide sports psychological services to sports person.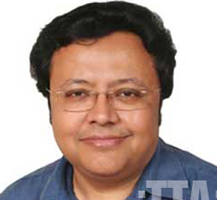 Dr Rajesh Nagpal
Dr Nagpal is a Neuro Psychiatrist at Manobal Klinik, completed his MBBS from B. J. Medical College and MD from PGI. With more than 30 years of experience in psychiatric & psychological services, he provides mental health services for General Adult Psychiatry, Geriatric Psychiatry, Child Psychiatry, De addiction & Psychosexual services.